Christina Bollino ~ 500hr ERYT, BeachBee Yoga Studio Owner/Manager/Lead Instructor
Christina leads the BeachBee Yoga team as the studio owner / manager and holds a 500hr teacher training from Yoga on York located in Baltimore, Maryland. Christina is a professionally trained ballroom dancer and has been teaching dance since 2002. Her strength and grace on the mat is a result of dedicated dance training and she easily incorporates that elegant movement into her yoga classes. Christina also enjoys gentle and restorative teaching with a focus on promoting relaxation and stress reduction. She began her journey on the mat as a teenager and was immediately drawn to the wonderful mind, body, spirit, and holistic health benefits from a constant yoga practice and found it to be a nice compliment to her dancing.
Christina is a certified personal trainer and fitness instructor and has a Masters in Nutrition and Integrative Health. Her goal with clients is to help them achieve optimal health so she regularly mixes up her yoga classes and teaching style to incorporate barre, pilates, cardio, and strength training to keep clients engaged and excited about coming back to the mat time and time again.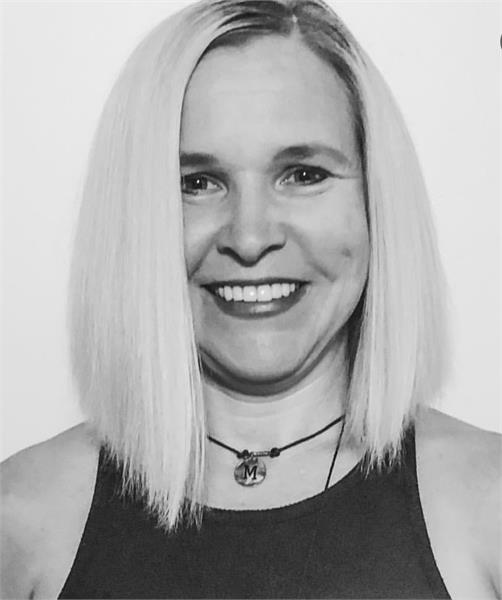 Maureen Colt, who also goes by the name Mo, joined our Beachbee Yoga Studio in August 2019. She received her 200 Hr Yoga Alliance Teacher Certification, the summer of 2019 in a 3 week intensive training program at Nexus Yoga Institute in Nosara, Costa Rica. Mo shares that her past of being a Division 1 Collegiate Gymnast as well as a Certified Physical Education & Health Teacher K-12, led her into pursing the next step of becoming a Yoga Teacher. The mind, body, & soul connection of Yoga is pertinent in Mo's planning for teaching. She enjoys offering themes for her classes & her current theme is GRATITUDE.
Meghan Staley started practicing yoga as a form of physical exercise over ten years ago. Over time, her relationship with the practice evolved, as she realized the mental and emotional benefits of yoga. Yoga also became a spiritual practice for Meghan, as she began to understand the connection that yoga reveals, between her mind, body, and spirit, other people, and the universe. Meghan is a 200-hour registered yoga teacher with Yoga Alliance. Her classes utilize physical postures, deep breathing, mindfulness, and music and allow her students to tune in to themselves and to connect with the world around them. Meghan firmly  believes that yoga is for everyone, and strives to make her classes accessible to students of all levels.
 Maria Wright leads classes in meditation and yoga nidra (guided yogic relaxation). Her classes make traditional meditative practices accessible to everyone. They include techniques to cultivate focus, introspection and compassion, imaginative guided visualizations, and sound meditation with Himalayan singing bowls. Her interest in contemplative practices began in college, where she minored in Asian Religions and majored in Art History. Years later, she began taking yoga classes which included meditation, yoga nidra and chanting, and invited (dragged) her friends to try them. Maria observed the positive impact these practices had on her best friend as he recovered from a serious illness, and was inspired to share them with others to aid in healing and maintaining overall well-being. She completed her teacher training in the Hatha-Raja Yoga tradition of Swami Satyananda Saraswati in 2009, and has also trained in sound healing/meditation, yoga therapy and reiki.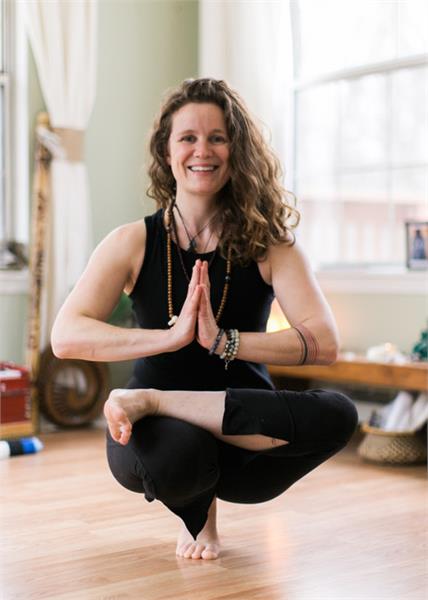 Geeta (Sarah) Day-Boodhoo (RYT) 200 has been practicing yoga for over 15-years and in 2018 completed her certification through master teachers Amba Marcie Wallace and Satya Loryn Riggiola, owners of Jaipure Yoga in Montclair, NJ. She teaches in a variety of styles of vinyasa from beginner to advanced, gentle flow, restorative and kids yoga. During her training she assisted Amba in teaching yoga to veterans in wheelchairs as well as participated in their karma yogi program as she believes deeply in the teachings and in giving back to the community.
During any style of yoga class, Sarah will incorporate Bhakti (sound through the harmonium, mantra and/or singing bowls) and dharma (the philosophical teachings of yoga through story) as well as a bringing a strong practice in pranayama (yogic breathing) and asana (postures). Classes are strong, creative in flow and centered on connecting breath to movement. She has completed training in meditation and is currently studying under spiritual gurus Sri Reverend Jaganath Carrera through the Krishnamacharya lineage as well as with Isha Sadhguru.
When Sarah's not on her mat, she embraces being a mother of 2 vibrant boys, a wife, sailor, wedding photographer, mom of a goofy puppy and feisty parrot. In each path she walks, she brings the yogic teachings as her way of life.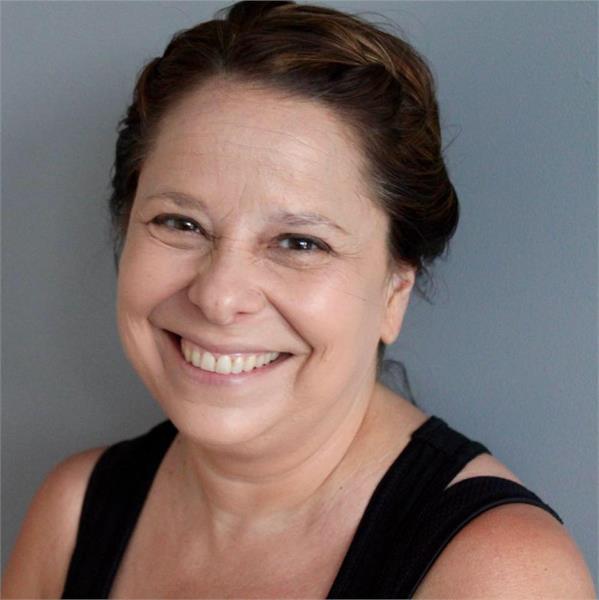 Jen Walsh is a 500-hour registered yoga teacher (E-RYT 200, RYT 500) with the Yoga Alliance. After practicing yoga on and off for nearly a decade, Jen found herself deepening her personal practice in 2016 and enrolled in yoga teacher training. After completing her 200-hour certification program at Yoga Centric in Bel Air, MD in April 2017, she began teaching Vinyasa and restorative yoga. The more classes she taught, the more she wanted to advance her learning to better serve her students. Jen completed her 300-hour advanced yoga teacher training program with red lila School of Yoga in December 2018.
Jen loves restorative yoga — both teaching and practicing — because as a former TV newsroom journalist and manager, her mind and body are still recovering from living in a constant state of fight or flight! She is passionate about sharing this relaxing and nurturing style of yoga as a standalone practice or as a complement other yoga and fitness classes. Jen is also a certified aerial yoga instructor.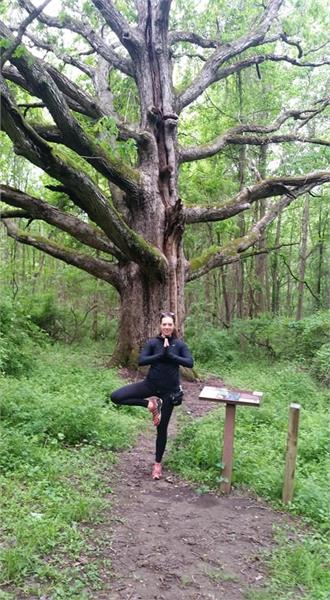 Courtney Savage
  Bridgette Jester is a certified 200 HR YTT Kundalini yoga instructor, Vibrational Sound Practitioner and USUI Reiki Level II Practitioner. After first discovering the power of meditation and sound healing, Bridgette decided to train with the Vibrational Sound Association. Here she learned both on and off body treatment using Himalayan singing bowls to take clients into a relaxed meditative state.  As time progressed Bridgette's journey called her to Sedona, Arizona to study Kundalini Yoga. Here she took her spiritual practice deeper with breath work, mantra, yantra, asana and Ayurvedic studies. As her path continued, Bridgette realized that her passion lay in the exploration of healing arts and Eastern wellness practices.  At this time Bridgette decided to continue pursuing new healing modality techniques where signed up to learn the ancient art of Reiki healing. Outside of her passion for wellness, Bridgette spends her time writing music, cooking, gardening, reading, hiking and focusing on her own inner healing and spiritual journey. She looks forward to all paths that she crosses on her journey and can not wait to get to know each of you! 
Samantha Faller
Meghan Devine